Years ago, while waiting for my next class to start as a sophomore at Xavier University, I took a seat in the student lounge, flipped to a clean page in my notebook, and started my first novel. Back then, the only thing I knew is that I had a story and I wanted to tell it.
That story was great; I still love it. The writing, however, left much to be desired. I believe the book had 17 points of view, including inanimate objects--there was a desk that thought "ouch" when the police detective slammed a folder on it. But, hey, what did I know about points of view?
Then one day, while browsing the shelves of my local library, I ran across the writing reference section and picked up Sol Stein's Stein on Writing.
And the addiction began.
It's been 13 years since I started that first novel, and although I'm pretty happy with my writing system, I am always, always, always looking for ways to improve my craft. That's why I have an entire shelf devoted to books on the writing craft, and I am always adding to my library.
Here's just a small sample of some of my favorite craft books:
Sol Stein's Stein on Writing:
Debra Dixon's Goal, Motivation & Conflict: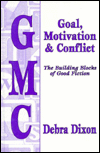 Renni Browne and Dave King's Self-Editing for the Fiction Writer: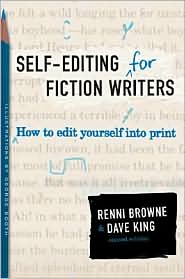 Writer's Guide to Character Traits by Linda N. Edelstein, Ph.D.:
A new addition is Donald Maass's Writing the Breakout Novel Workbook:
The most helpful craft program I've used is Carolyn Greene's Plot Doctor. I've used element's of Carolyn's program for years. It's the first thing I turn to when I start a new story.
Of course, as a confessed craft book junkie, I would love suggestions. All you writers out there, let me know what are some of your favorite writing reference guides. Whether it's craft, surviving the writing life, whatever. I'm interested.